Tie-dying fun
I received a tie-dyeing kit from a friend recently and I tried it on some plain t-shirts. I tried some different techniques which I learnt from youtube videos.
These are Riya's t-shirts. One is 18mth and the other is 3T. Got them for $1 each. :D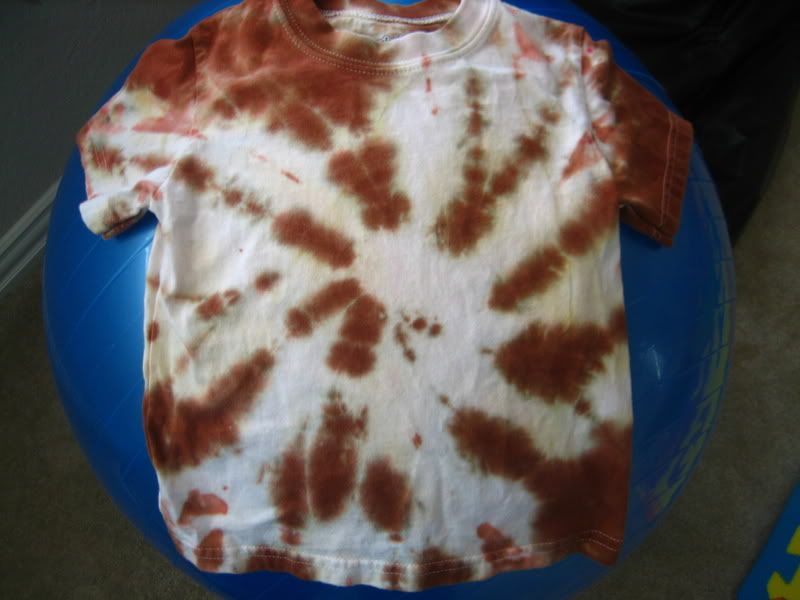 This one is mine but I don't like how it turned out. Not sure if it's because it's a pink shirt instead of the recommended white. Oh well, I guess I'll use it for home use and when I need to color my hair.