First swap on Craftster
Although swapping was nothing new to me, I was a little hesitant to join a swap on Craftster as people on there are extremely talented. But I took the chance and joined the Girly Girl Swap and got an awesome partner. We both like girly stuff - pink, purses, jewellery, etc. And so, we both had lots of fun making stuff for each other.
I learnt many new ways of crafting. I learnt to do the brick stitch to make this colorful bracelet.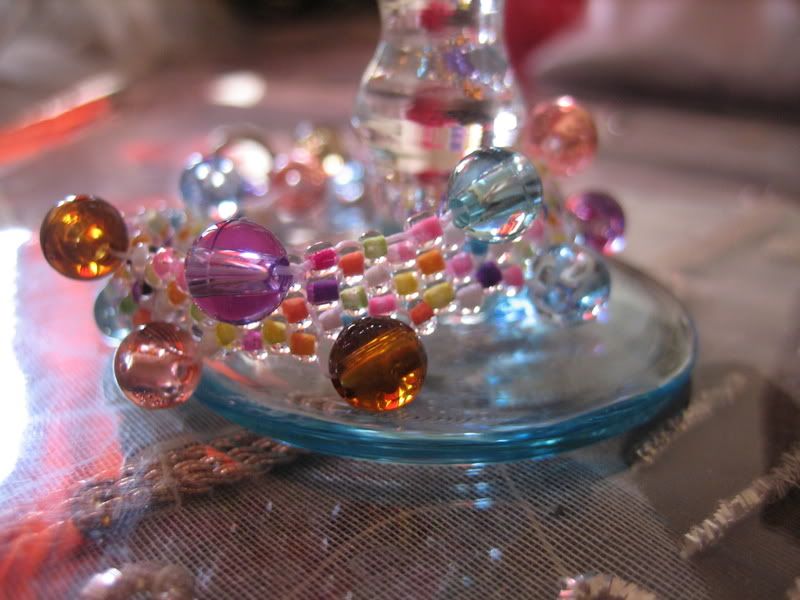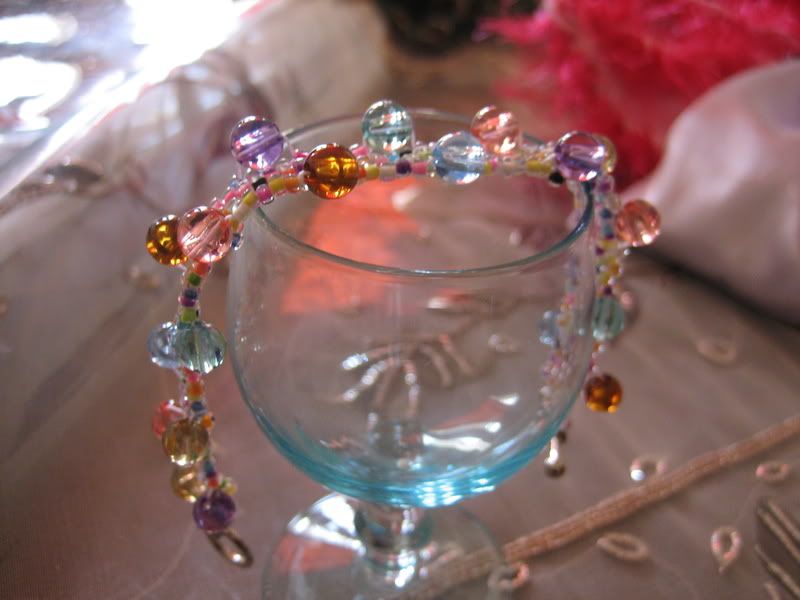 I also learnt to make magnets out of clear marbles. (My partner loves Hello Kitty)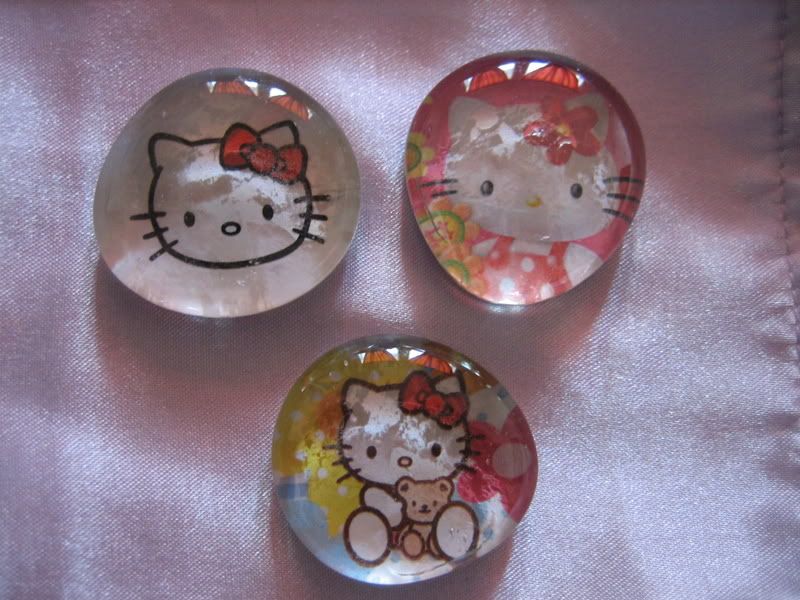 Other stuff I made for this swap:
Crocheted purse
Necklace and earring set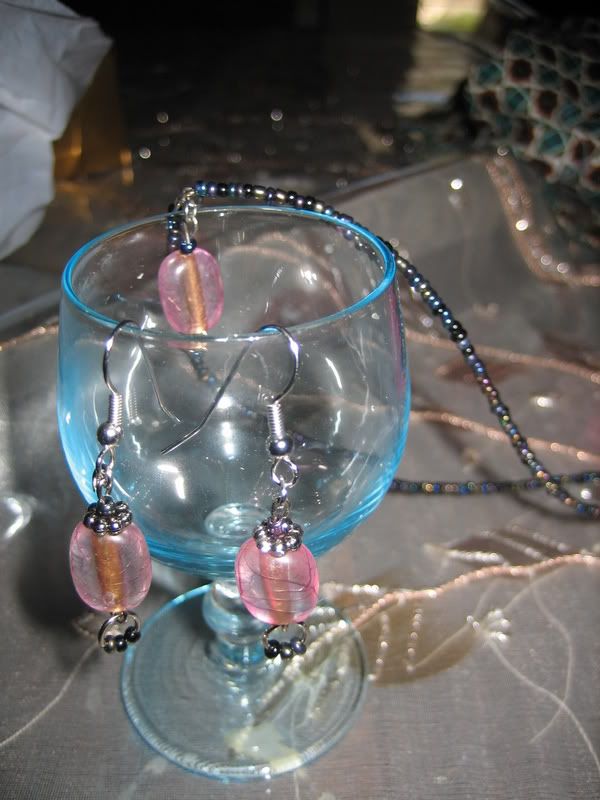 Hello Kitty Pinchusion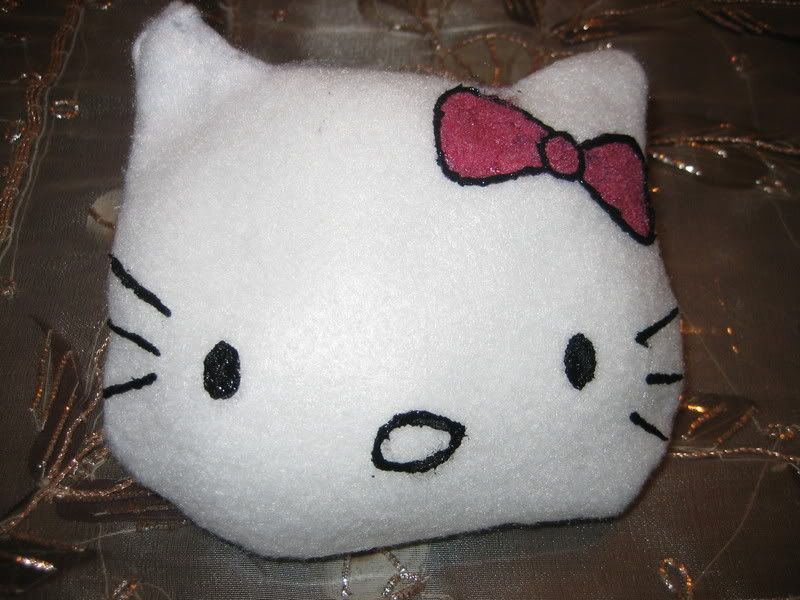 More photos of the stuff I sent (just because I like the photos :) )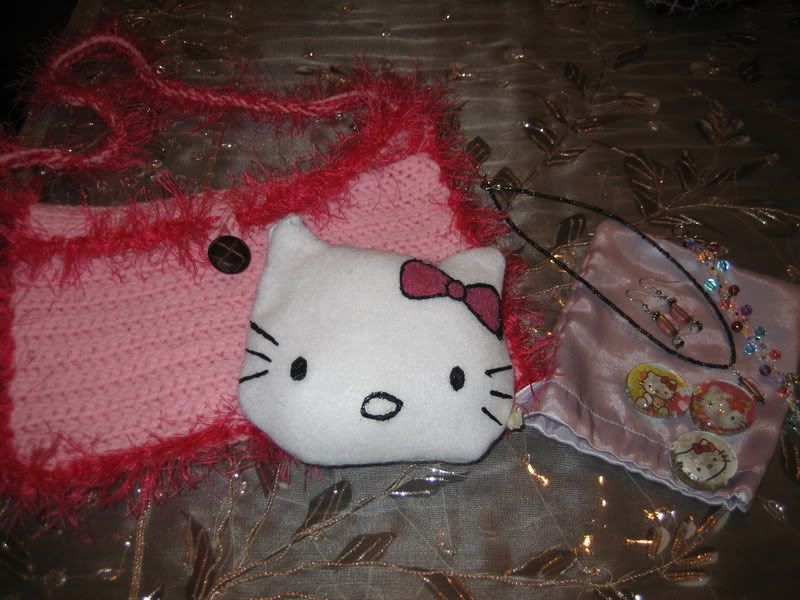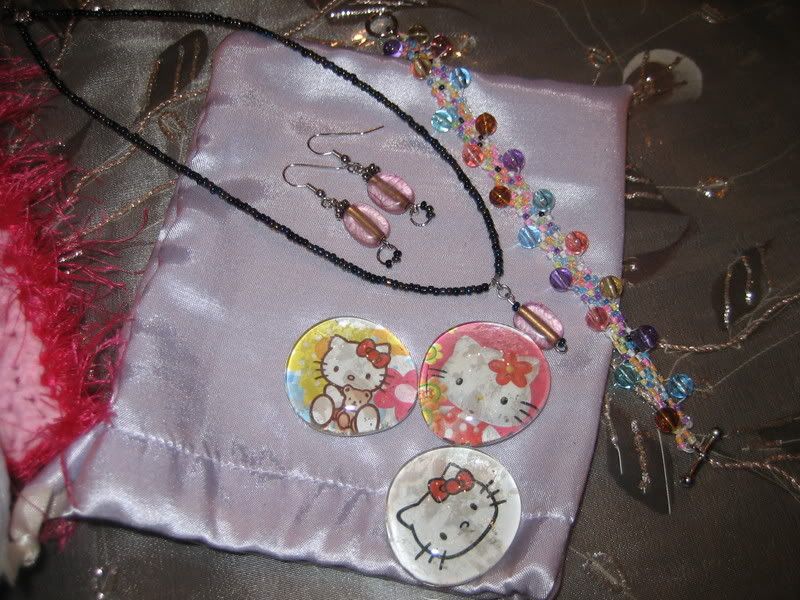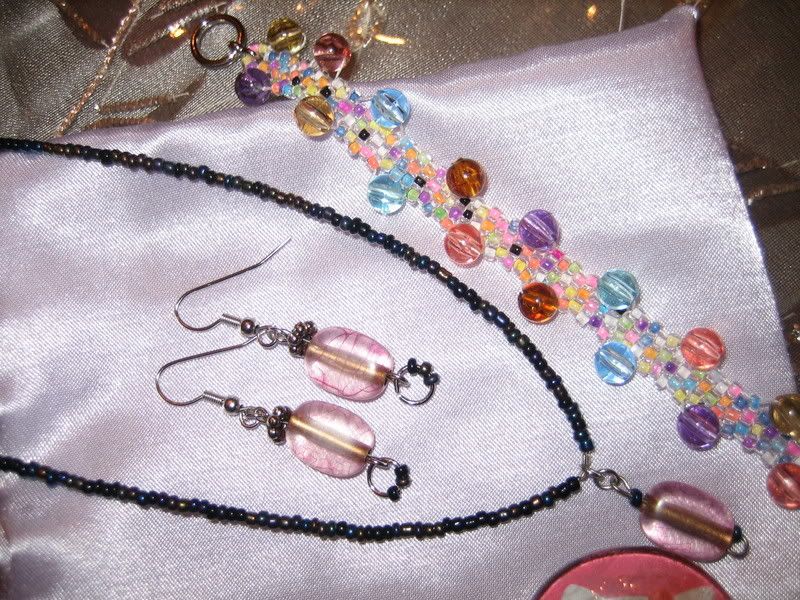 And I got some awesome stuff from my partner too!
This cool bag: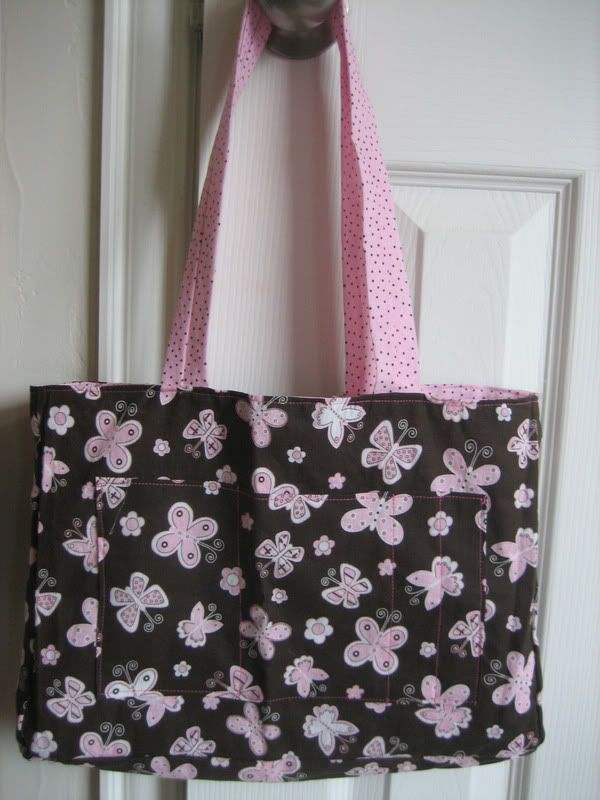 Travel pillow with my name emroidered on it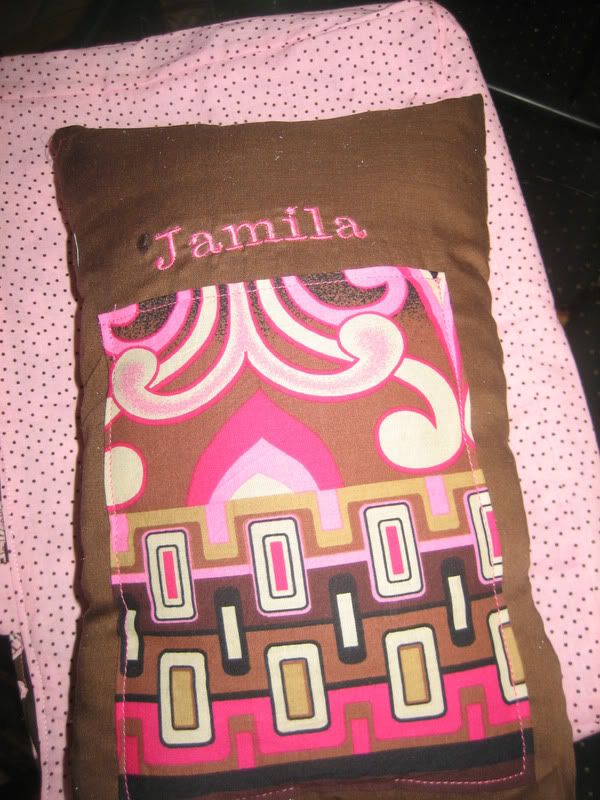 T-shirt with my name stenciled